Carolina Waterway Plantation Real Estate in Carolina Forest, SC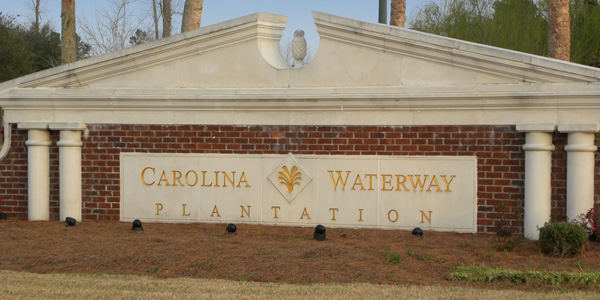 Click to expand/collapse reading about Carolina Waterway Plantation
More Content Coming Soon
The homes in Carolina Waterway Plantation are much desired due to their location, overlooking the Intercoastal Waterway on the western side of the Waterway. With many waterfront homes, with private docks access, this small, private, gated community offers privacy and the amenities in this community offer a boat ramp, clubhouse, tennis court, board storage and outside storage.
Carolina Waterway Plantation is located just west off of River Oaks road, parallel to the new Carolina Bays Parkway (highway 31), and just 2.3 files to Hwy 501 to get to downtown Myrtle Beach. And heading north, you can get on the new Burroughs Road Bridge across the waterway towards the Robert M Grissom Parkway or Highway 17.
Carolina Waterway Plantation Homes For Sale in Carolina Forest, SC
Carolina Waterway Plantation Homes For Sale - Top 12 Prices
Photos of Carolina Waterway Plantation
Click any picture for a larger view.